The material below details the mechanism by which binary calculations are made using only the hexagram figures.
This information supplements the other mechanisms illustrated in I Ching Mathematics, which was published earlier this year.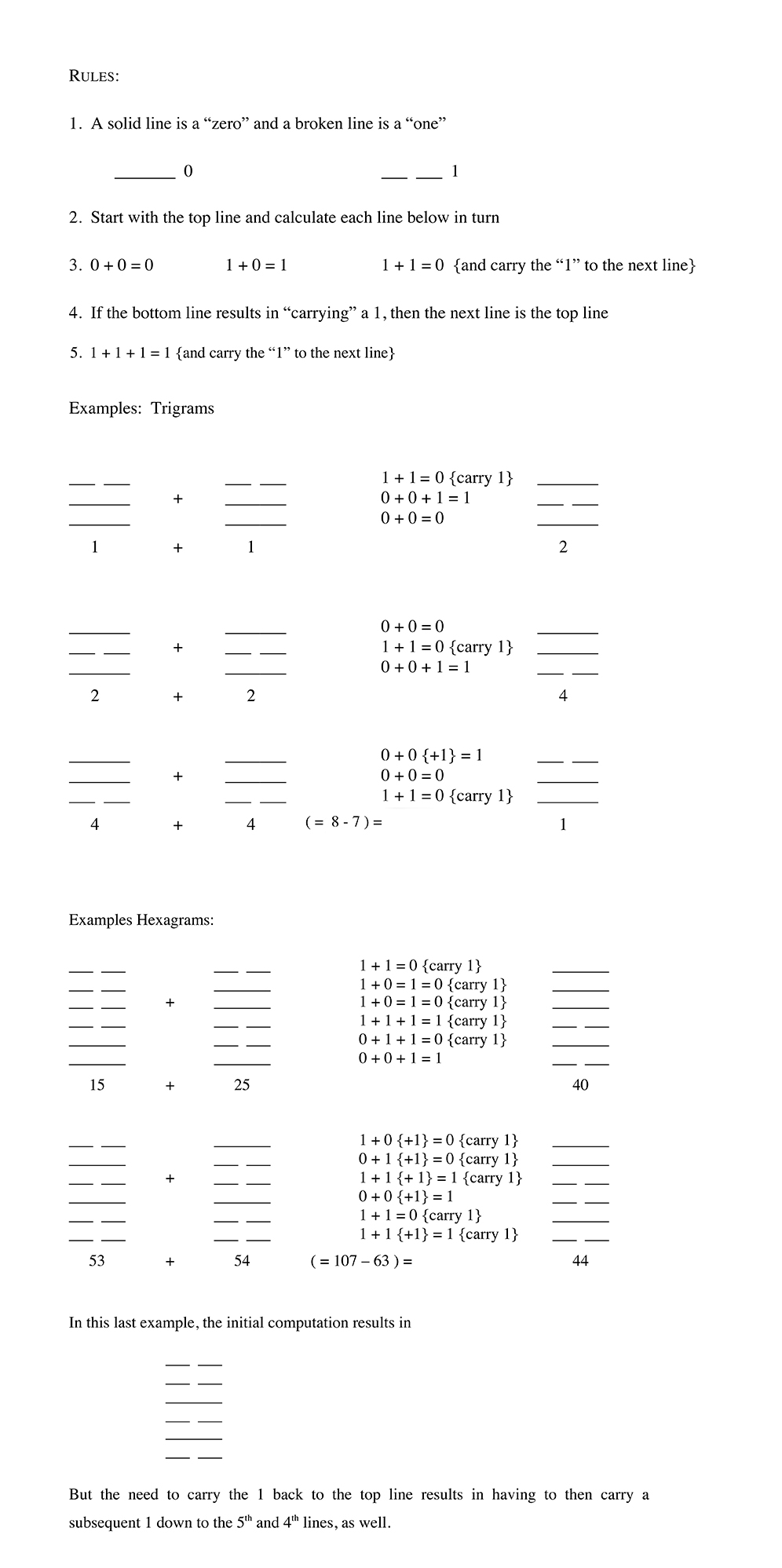 It is necessary to actually work through these examples—and others of your own design—to see how elegantly the calculations proceed.